---
Patronato Pro Niños
We are part of this non-profit organization serving the disadvantaged children of San Miguel since 1970.
Whose mission is to provide medical, dental, psychological and nutritional care to children and adolescents of economically disadvantaged families in the municipality of San Miguel de Allende.
To donate:
https://patronatoproninos.org/
Contact: info@patronatoproninos.org
El Maíz más pequeño A.C.
We support an association committed to the regeneration of soil, water and Biodiversity in Doña Juana Micro Basin, San Miguel de Allende.
Contact: Henry Miller (441)108-8217
In partnership with different individuals, schools and museums we bring children from rural communities to San Miguel so they can see the churches, buildings and museums. The children not only visit San Miguel but they learn their history.
The children visit the town and at the end of the day we feed them lunch.
---
Aprehendiendo Mi Cultura
Bringing culture to the children of San Miguel de Allende
"Learning my culture" or AMC is an integral program in which middle school children are exposed to the diverse museums and institutions in order to gain an understanding and appreciation for their culture. Teachers and students are transported from their communities to the center of San Miguel and tours are then coordinated and guided by highschool students from the local public schools.
– Museo La Esquina www.museolaesquina.org.mx/
-Museo de Allende www.casadeallende.inah.gob.mx
-Casa del Mayorazgo de la Canal www.casasdeculturabanamex.com
The visits are Wednesdays, 2 times a month, from 9 to 12. The tours finish with a breakfast for all participants.
Other Organizations in San Miguel
Fundación Comunitaria Don Diego
Non profit organization,registered in México. As a community foundation, our focus is centered in this village, coordinating various programs, both of our own foundation, and of other NGO´s.
Half of our Board are members of the community.
https://www.fundacioncomunitariadondiego.com/
Feed the Hungry San Miguel
We rely almost entirely on private donations to deliver balanced meals, nutrition education, and ancillary programs to thousands of hungry children in economically disadvantaged communities. Help us break the devastating cycle of poverty and hunger in the poorest communities of San Miguel de Allende.
The Childhood Nutrition Organization
http://feedthehungrysma.org/
San Miguel Community Foundation
The San Miguel Community Foundation (SMCF), a 501(c)(3) charitable foundation awards grants twice a year to eligible Mexican non-profits that are the neediest at the time of grant review. In the past six years, the foundation has donated over $584, 600.00 to the San Miguel de Allende community from its own treasury.
Vivimos aqui! Donamos Aqui!
sanmiguelcommunityfoundation.org
---
Apoyo a Gente Emprendedora, A.C.
Apoyo a Gente Emprendedora or "Apoyo," helps individuals or existing small businesses by providing small loans, management support and mentoring in order to enable them to engage in income-producing and civic improvement activities, resulting in growth, self-esteem and financial worth.
With the help of donors and matching funds from the San Miguel Community Foundation Apoyo has made around 200 loans since 2004. Apoyo´s staff works with the community to bring about change to the people living in and around San Miguel de Allende.
With the help of Feed the Hungry, exciting projects are piloted including the development of a sustainable community garden project using less water and producing more food and therefore greater health for the community.
To donate please go to:
apoyoemprendedores.weebly.com
---
Mujeres en Cambio, A.C.
Mujeres en Cambio (Women in Change) from San Miguel de Allende is a legally established non-profit organization run by volunteers committed to enhancing the lives of women living in the rural communities near San Miguel de Allende, Gto. Mexico. Scholarships from Mujeres en Cambio enable rural girls to continue their education beyond grade school. The added expense for tuition, books, transportation, etc. Would otherwise make continuing in school prohibitive for these girls' families. Completing their education will enhance their independence and help break the chain of poverty for them and their families. This is one of our favorite organizations.
To donate:
www.mujeresencambio.org
Email: mujeresencambio1@yahoo.com
---
Casita Linda, A.C.
Casita Linda is a Mexican non-profit organization founded in 2001. they build adobe brick homes for families who are among the poorest of the poor in San Miguel de Allende and the surrounding areas in the state of Guanajuato, Mexico. Their volunteers, contributors and families share a broader purpose: to alter the destiny of poverty. Our mission is to help create a more dignified, safe and empowering environment that will provide a foundation of hope for families living in extreme poverty.
To donate:
www.casitalinda.org
---
Sociedad Protectora de Animales, A.C. (SPA)
The S.P.A. is an organization existing for the well being of abandoned and homeless dogs and cats in San Miguel de Allende and environs. Our on-premise clinic offers low cost health care for pets owned by people of modest means. We also provide spay/neuter services to help curb animal reproduction.
The people who serve this organization are individuals dedicated to bringing more awareness of the important gifts animals provide humans. The first level of this is taking care of the animals' needs. This Association enthusiastically seeks permanent loving homes for ALL of our resident animals.
To donate:
Phone: (415) 152-6124
www.spasanmiguel.org
---
Casa Hogar Santa Julia Don Bosco, A.C.
Casa Hogar Santa Julia is a home for children from precarious family circumstances. The children are brought to the home by police, social services personnel, and family members, and are received into the arms of five Madres or Sisters, who immediately begin raising the girls in pure love. The results are amazing: Children with developmental disabilities are straightened out with sound nutrition. Children with psychological conflicts are righted. The children typically then go on to school, make good grades, and begin planning professional careers. The Madres receive almost nothing from anyone other than individuals and community organizations in San Miguel. It takes only $3 USD a day to meet the basic needs of a child at Santa Julia. Call today for a tour, an opportunity to meet these amazing children and their miracle-making Madres.
Phone: (415) 152-48-97
www.santajulia.org
Email: info@santajulia.org
---
Las Patronas
Las Patronas is a group of approx. 14 woman that since 2000 have been feeding, giving clothes and help heal migrant workers that ride La Bestia ( the train called the Beast ) in Veracruz. They help them without expecting nothing in change just the desire to help.
They are an amazing group of woman and we all need to learn from them the art of giving.
ayudahumanitarialaspatronas.blogspot.mx
To donate:
Account number: 0190082074
Bank: Bancomer
Name: Maria Antonia Romero Vazquez
---
Caminamos Juntos
Caminamos Juntos assists Mexican nationals deported from the U.S. who arrive in San Miguel de Allende, Guanajuato, wanting to live and work there. Our goal is to treat everyone with respect and dignity and to help them successfully adjust to life in Mexico.
www.cjsma.org
Contact: contact.cjsma@gmail.com
---
Jóvenes Adelante
Jóvenes Adelante provides financial assistance, mentorship and customized support to high-achieving, economically disadvantaged San Miguel de Allende youth in pursuit of higher education.
 
jovenesadelante.org
Contact: info@jovenesadelante.org 
---
La Biblioteca
A non-profit organization that has been serving the San Miguel community for more than 65 years.  The mission of the Biblioteca is to provide, develop and maintain educational and cultural activities that contribute toward an integrated and harmonious community.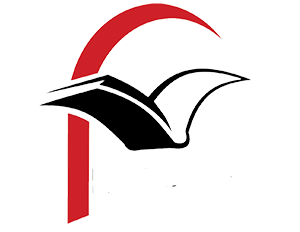 https://labibliotecapublica.org
---
Game Rangers International
Non-profit organisation established in Zambia in 2008. GRI works in close partnership with the Department of National Parks and Wildlife (DNPW) to empower Rangers and Local Communities to conserve nature.
https://www.gamerangersinternational.org